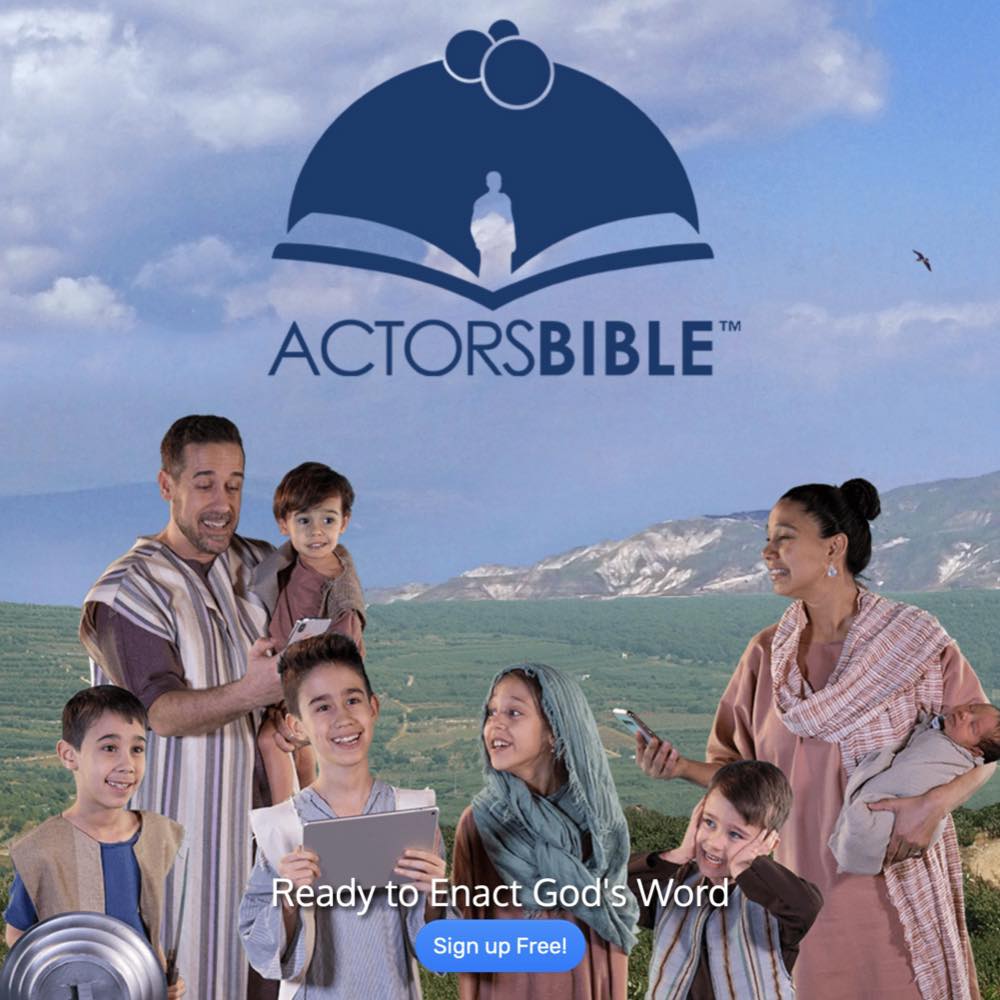 ActorsBible is an all-in-one app giving fathers everything needed to effectively disciple their families through interactive role-play; one Bible story at a time. The entire Bible is retold in one flowing story and ready for dramatic reenactment through a teleprompter script, music, and 360 ̊ visuals of the Holy Lands as beautiful virtual backdrops showing participants the exact locations these accounts took place. At the end of each enactment, participants are asked discovery character questions and asked to make obedience commitments to apply the story to their lives. ActorsBible is loaded with 62 Acts and 806 chronological Scenes and is complete for use with any device that supports modern web browsers. We are actively looking for partners to help us translate this resource.
Website: www.actors.bible
Finer Details
Financial cost: Requires subscription for users, but free for missions.
Scriptures used or referenced: A large range of stories and scriptures
What personnel are needed to bring this resource to fruition, (make the resource available in another language)?
Translation Consultant, We are in need to translate this first in Hebrew, Spanish, Chinese, Arabic, then others
How much time is required to do all the work required to bring the resource to completion?
1 month to 1 year
What sort of logistical setting is needed? (e.g. quiet space for recording, good Internet access)
For the audiodrama translations a quiet space. Internet access
What challenges or difficulties are there using this resource?
Tied to internet – as of right now.
What level of help is available?
Intermediate – access to ongoing help