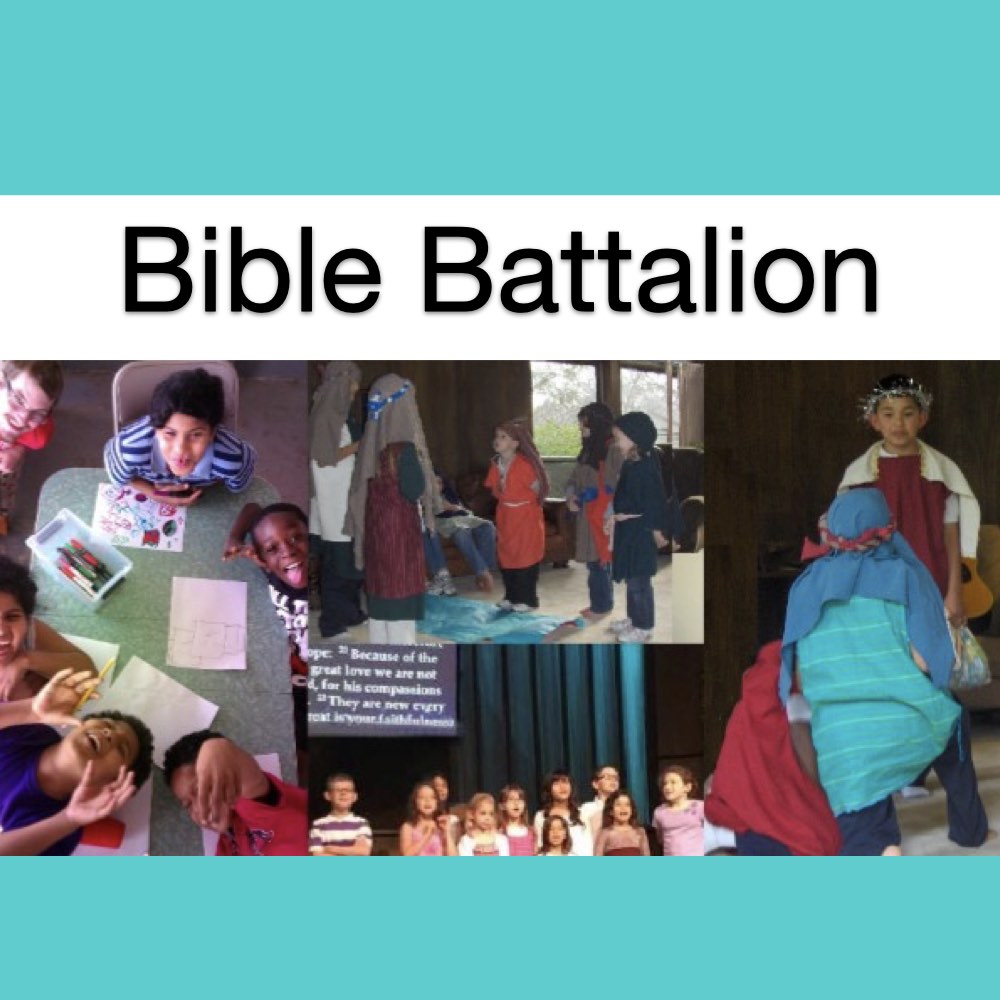 Are you looking for a character curriculum for your neighborhood, church, or school where leaders and children alike actively engage with Bible stories and easily memorize Scripture verses? Picture yourself using tried and true chronological Bible storying methods, acting out every Bible story, and singing key Scripture verses and passages. Leaders select from a variety of games for story internalization, reflection questions, prayer skills, object lessons, and games for Bible use and memorization. These keep lessons fun and varied, yet simple and relational. Children get to know and trust one another, their leaders, and the consistent character of God, resulting in a desire to reflect His character in their own lives.
This May Be a Good Tool For Your Community If:
You are looking for :
A well thought through and tested list of Bible stories, topics and memory verses for teaching children.
Creative ideas on how to prepare and teach children that are fun and inspire them to grow in biblical knowledge and faith.
Flexible resources which allow you to design your program to meet cultural and program needs
This material has proven effective for:
Bilingual contexts
Sunday school
Children's church
Midweek children's ministry
VBS
Character formation curriculum for schools
Family devotions
Neighborhood Bible club
Short-term outreach
Both urban and rural neighborhood settings.
These materials give you the flexibility to make your club unique to your context, without all the hard work of starting from scratch on key Bible stories, memory verses and activities. Instructions and some of the Scripture songs are currently available in English and Spanish.
How This Works
Bible Battalion provides a "scope and sequence" (an ordered list of topics, Bible Stories and memory verses) for 120 Bible stories. These stories are presented chronologically from Genesis through Acts and are organized into 8 units of 15 stories each. Each unit develops a different area of godly character. Every Bible story has a suggested memory verse. Every unit has a longer Bible passage to memorize gradually.
Bible Battalion…
Teaches through Bible Stories – Children hear, internalize, act out, retell, and apply Bible stories and passages that will guide their beliefs and decisions for a lifetime. Story after story, learned chronologically, build a biblical understanding of God's power, goodness, loving-kindness, and faithfulness in His dealings with all people. This solid biblical foundation nurtures faith, godly character, and a living relationship with God.
Utilizes Scripture Songs – Singing key Bible verses and passages insures that God's Word is "hidden" in children's minds and hearts, so the Holy Spirit can remind them of what God has said.
Has a Flexible Format – The flexible scope and sequence, lesson plans and Scripture songs provide a starting place for eventually developing their own lessons appropriate to their own context.
Recognizes the value of bilingualism – In bilingual settings (including sign languages), singing memory verses and acting out Bible stories using both languages improves language skills, affirms cultural identities, and promotes cross-cultural understanding.
Encourages Leaders to grow spiritually – Leaders engage with Scripture themselves while they develop skills for working with children in the context of a local church, school, or community.
Finer Details
Overview
Overview of the 8 Bible Battalion Units:
For two successive club or class meetings, the same Bible story, memory verse, and character quality are repeated. This means each of the 15 lessons in each unit requires two meetings: During the first session, the children hear and internalize the Bible story, using a game. During the second session, they act out the story, retell it, and reflect on it.
Typically, if the class or club meets once a week, each unit (all fifteen stories) takes one academic year. If the group meets twice a week, one unit can be covered in one semester. This means that depending on the frequency of meetings, Bible Battalion provide you with 4 to 8 years of topics, stories and memory verses to help children grow in character and faith.
For each Bible story, a different memory verse is taught as a song with hand motions. And each unit also has one or two longer Bible passage songs that get taught gradually throughout the semester or year. Songs already learned get sung every week for review.
Teachers are encouraged to use object lessons and games to help with remembering the story and memorizing Scripture, as well as to help children learn about how to use the Bible.
In literate communities, each child receives a list of the Bible stories and Bible verses to take home. As role models, mom and dad can read Bible stories and learn verses at home to encourage their children to learn them. Children who can recite or sing the memory verses and the long passage receive rewards at the end of each semester.
What challenges or difficulties are there using this resource?
Bible Battalion works well in a multilingual context, or where a language of wider communication is used instead of vernacular scriptures, but it requires leaders to decide how to use each language and may increase planning and preparation time. It is worth the extra effort to reinforce concepts through "repetition" in more than one language, to sustain language use, to encourage intergenerational relationships, and to reach everyone in the community.
Scripture song workshops, including audio recording, will likely be needed.
Leaders need training and practice with tools for internalizing, retelling, acting out, and reflecting on Bible stories, possibly through a KIDStory Workshop or a Story Fellowship Group (see OneStory).
As leaders gain experience with selecting or creating games, music, and object lessons for each story, preparation time will decrease.
How To Get Started
Visit the "Bible Battalion" Guide page on Facebook (click on "see more" at the bottom). There you will find information in English on:
Bible Battalion Philosophy of Ministry
History and Overview of Bible Battalion
Learn how to Tell a New Bible Story in a Group
Composing Scripture Songs
Breakdown Page (A tool for acting out a Bible Story)
Learning Memory Verses through Scripture Songs
Suggested Weekly Lesson Plan
Acting out Bible Stories
Rewards
Verse Memorization Games (click 'see more' on notes page to view)
Prayer Skills (click 'see more' on notes page to view)
Bible Search Games (click 'see more' on notes page to view)
Object Lessons (click 'see more' on notes page to view)
Bible Battalion Units and Character Traits (click 'see more' on notes page to view)
Family Memory Nights (click 'see more' on notes page to view)
Scope and Sequence
If you would like Bible Battalion information in Spanish, click FOLLOW on Bible Battalion's Facebook COMMUNITY Page and leave a COMMENT. You may also FOLLOW and leave a private MESSAGE on the New Vida Church Facebook page.
Distribution Methods
Bible Battalion is a ministry of New Vida Church of God in Dallas, TX.
Instructions for how to get started and run a Scripture engagement experience for children are available in the GUIDES on the Bible Battalion Facebook page. Select MORE from the main Menu, then select GUIDES from the drop-down list.
For online access to Scripture songs, please SUBSCRIBE free to Bible Battalion's YouTube channel
Bible Battalion lesson plans are distributed by request to children's workers, churches, and schools. Please contact Bible Battalion's Facebook Community page, or Private Message the New Vida Church Facebook page.
Not a Good Fit? You May Want to Consider One of These
AWANA
Healing Hearts Club
KIDStory
Testimonies
I've seen all of my 4 children interact and enjoy a Bible Battalion teaching series taught by two outstanding teachers.  The curriculum engages kids 5-11 years of age.  With each lesson there is a memory verse taught with music and a Bible story taught through a drama exercise.  I've experienced that the memory verse jingles are fun and engaging for the children, who learn memory verses and Bible stories easily in this way. I recommend Bible Battalion to teach and build biblical faith and strengthen relationship with God.
It was a moving experience acting out Jesus' crucifixion last Sunday with the Bible Battalion kids. Ian had not gotten to play the role of Jesus all summer (I was not keeping track), but the lot fell to him on this day, and a better-behaved actor you've never seen! The criminals on either side of Jesus were Cleo and her cousin L visiting from CO. Cousin L was visibly moved by getting to speak the thief's words of repentance and faith in Jesus. She is the cousin I have been praying for on and off for three years, and this was the first time for me to meet her. She returned after class was over to thank me for letting her be in the story. Children don't usually do that! I was astounded at how well-behaved all the kids were during this reenactment. It was like they knew this was serious stuff.
Video testimony – Wesley Flach (Bible club leader, Stevenson neighborhood, Abilene, TX)
Examples