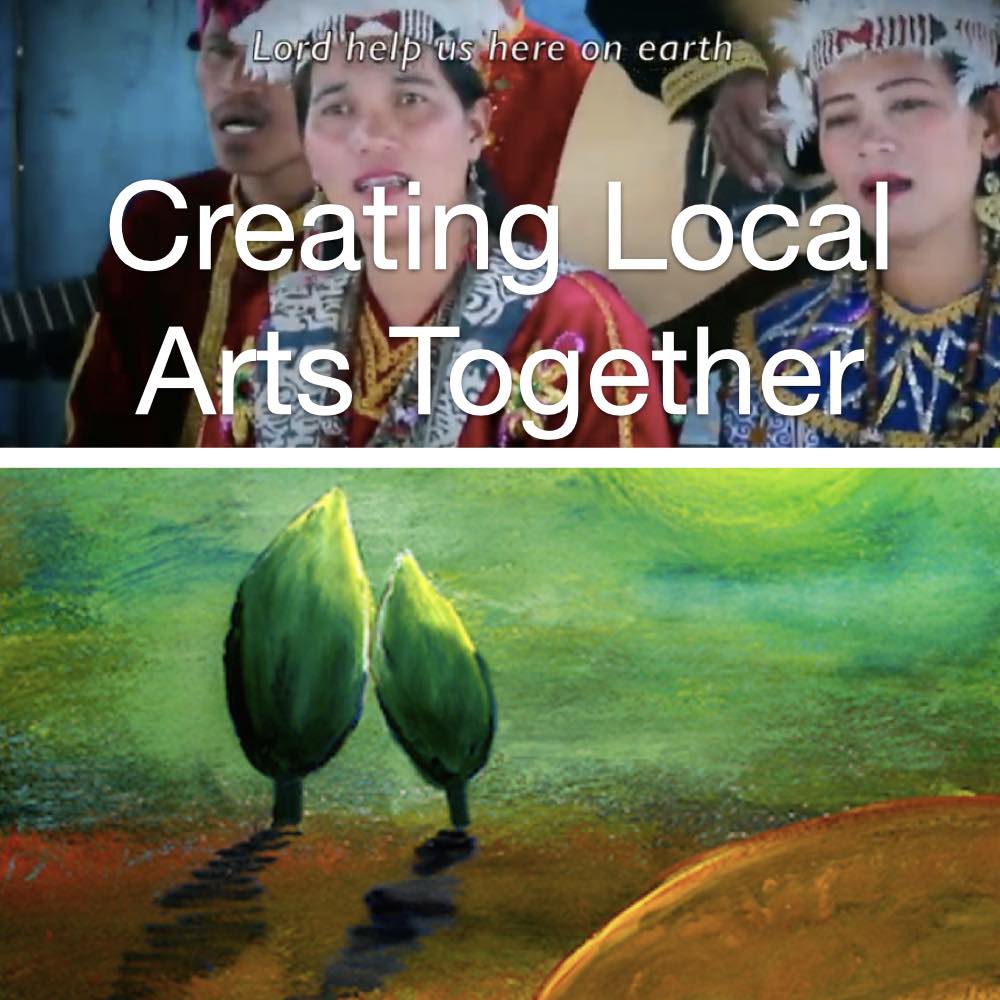 God has given communities creativity ways to express life in its fullness. Communities can use their own artistic forms to powerfully communicate the truths and riches found in Scripture. Through local arts people can: Engage deeply with vernacular Scripture Find repentance and renewal Have families strengthened Improve their health and well-being Strengthen faith and hope.
This May Be a Good Tool For Your Community If:
your community wants to use their cultural and artistic forms—singing, music, dance, drawing, acting—to express the truth and joy found in the Bible, using the process of Creating Local Arts Together (CLAT) will help them. CLAT can help draw out the creativity that exists in the community.
How This Works
The CLAT program includes seven steps. Following those seven steps helps people engage with particularly energizing kinds of language, namely, communication genres marked by artistry. CLAT facilitators work alongside local singers, actors, dancers, storytellers and artisans, researching and documenting a community's performing and visual arts, and then sparking artistic creation to help reach translation, Scripture Engagement, and language development goals.
Relationships and communication may begin between just two people, but soon expand to include and affect an entire community. CLAT helps communities meet their goals. Here is an article that explains CLAT and its seven steps in more detail.
For further reading and viewing:
Arts for a Better Future – Creating Local Arts Together (CLAT) process described in this YouTube video.
Finer Details
CLAT facilitators using the seven steps of CLAT help communities:
Heal from trauma that accompanies war, displacement, trafficking, and other parts of life in a groaning world.
Identify song genres that inform the translation of stories, Psalms, parables, and other types of Scripture, making the translations immediately clear and singable.
Think about the way they use color, shape, and perspective so that literacy materials can be accepted as familiar.
Explore the genres they use to tell stories, making oral Bible storytelling more natural and memorable.
How To Get Started
Contact CLAT facilitators from SIL International for advice or for setting up a CLAT event in your community.
Distribution Methods