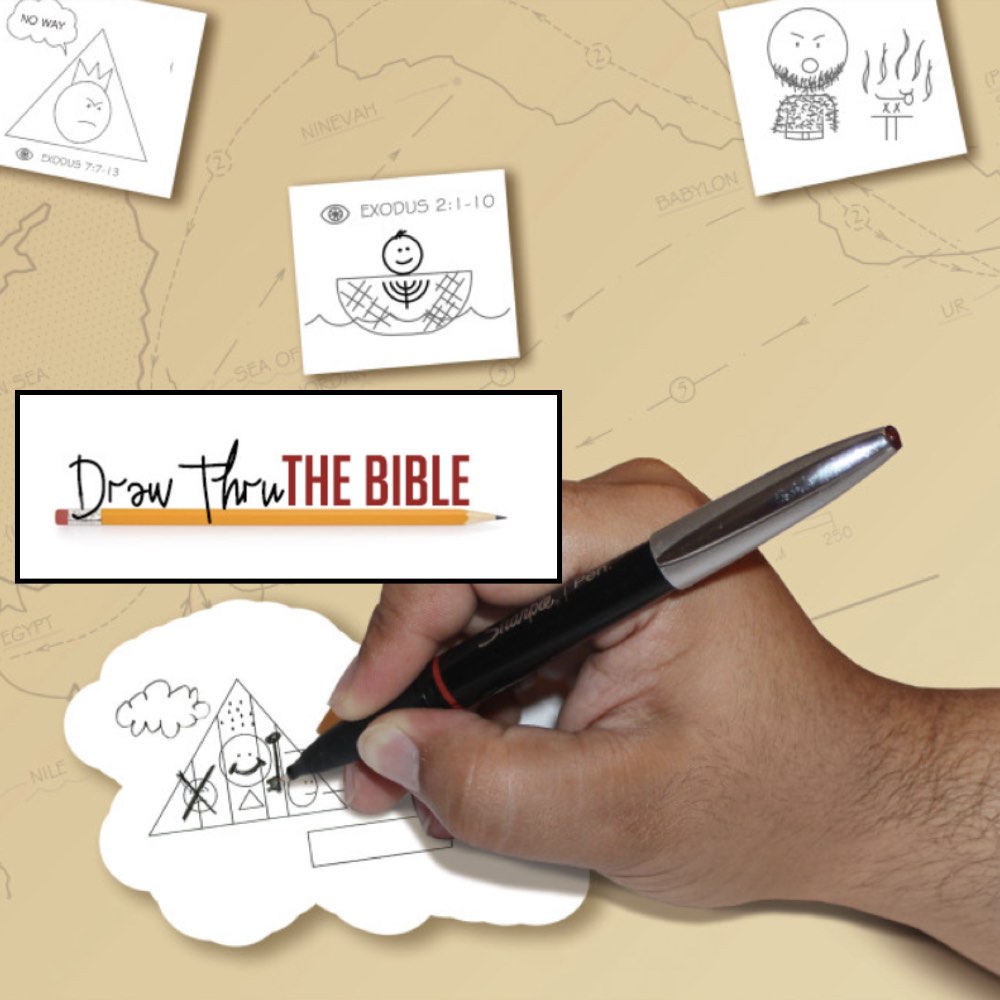 Draw Thru The Bible is a tool that can be used to teach people about the Old Testament. Students will gain a greater understanding of the story of the Old Testament and as a result will gain a deeper understanding of Jesus and the Bible as a whole.
This May Be a Good Tool For Your Community If:
If your community has limited understanding of how the various parts of the Bible fit together—or if they lack knowledge of the Old Testament—this will be a very helpful tool. It may especially be helpful for oral societies.
Website: DrawThrutheBible.com
How This Works
Draw Thru The Bible brings clarity and cohesiveness to the Bible by beginning with the Big Picture of the Old Testament. This Big Picture includes:
Fifteen of the most important persons and events divided into five time periods
A timeline of those people, events, and books of the Bible
A map showing the geography and journey of these stories
Following an introductory lesson, each time period is broken down into individual lessons that examine these fascinating people and stories in greater detail. Each chapter starts with a brief introduction of the main characters in that period and then tells their engaging stories in greater detail.
To assist in learning, discussion questions and memory verses are included at the end of each lesson.
How To Get Started
For more information, check out our website.
Testimonies
Check out this YouTube video for a testimonial of our product.