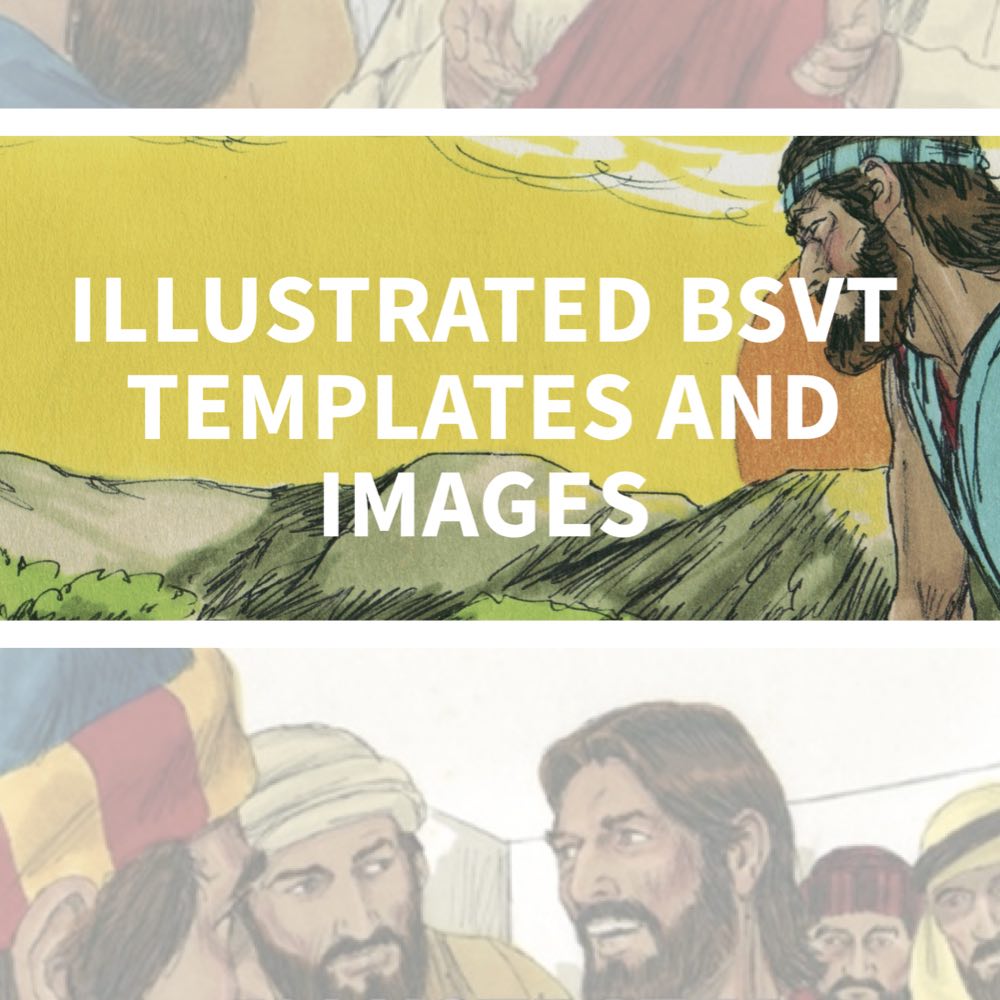 Illustrated Bible Stories is a video collection of more than 128 classic Bible stories that give an overview of the Bible from Creation through Revelation. The Illustrated Bible Stories are available in several languages. International Media Services (IMS) offers the scripts, templates, music, and software to create these videos in the local languages.
This May Be a Good Tool For Your Community If:
The stories are available in several major languages (English, Spanish, Portuguese, French, Korean, and Tagalog). These have all been consultant checked. This resource has been used widely by translators and Scripture engagement teams. It has been used at various stages of a translation project and has impacted people of all ages in the communities where the product has been introduced.
Website: IMS
How This Works
The Illustrated Bible Stories resource can be downloaded directly from the IMS website. Scripts can be translated and recorded in PhotoStory 3, a software slideshow video maker that is available for free on the IMS website. After the recordings are complete, they can be inserted into the templates. These templates are already set up with images and music (though images can be changed or replaced, and local music can be used instead).
Finer Details
Financial cost: Free
Translation Method: Translate the text in the script (or audio recording in the LWC) which will then be recorded. The final text (or audio recording) is Scripture-based so it should be consultant checked in the local language.
What personnel are needed to bring this resource to fruition, (make the resource available in another language)?
Two, a translator and a consultant.
What kind of technical expertise is needed to adapt this resource to your situation?
Knowledge of MS Windows and the use of either PhotoStory 3 Software or another slideshow to video software (iMovie, Movie Studio, Photostage, etc.). Our templates are for PhotoStory 3.
How much time is required to do all the work required to bring the resource to completion?
Producing all of the videos may take a month after the translation has been completed.
What sort of logistical setting is needed? (e.g. quiet space for recording, good Internet access)
A Windows Computer and microphone is needed along with PhotoStory 3. PhotoStory 3 is free software that can be downloaded from the IMS website or from Microsoft.
How long does it typically take to watch, read or otherwise engage?
Less than 2 hours per video if technique is understood.
What challenges or difficulties are there using this resource?
The website has an assistance page which answers all the possible technical questions about Video Templates. A Quick Start Guide is available at this location.
How To Get Started
Locate all software, directions, images, music, scripts, and templates on the IMS website. There are 156 scripts which cover a large selection of Bible stories from Genesis to Revelation.
Distribution Methods
Distribution can be accomplished through a personal computer or cell phone. Once the product is in video form it can be distributed digitally using a variety of methods common to computer and cell phone data distribution.
Not a Good Fit? You May Want to Consider One of These
IMS offers two additional specific story packages: Bible Ramp and The Genealogy Series. You can see the other IMS Video Template products on our website here.