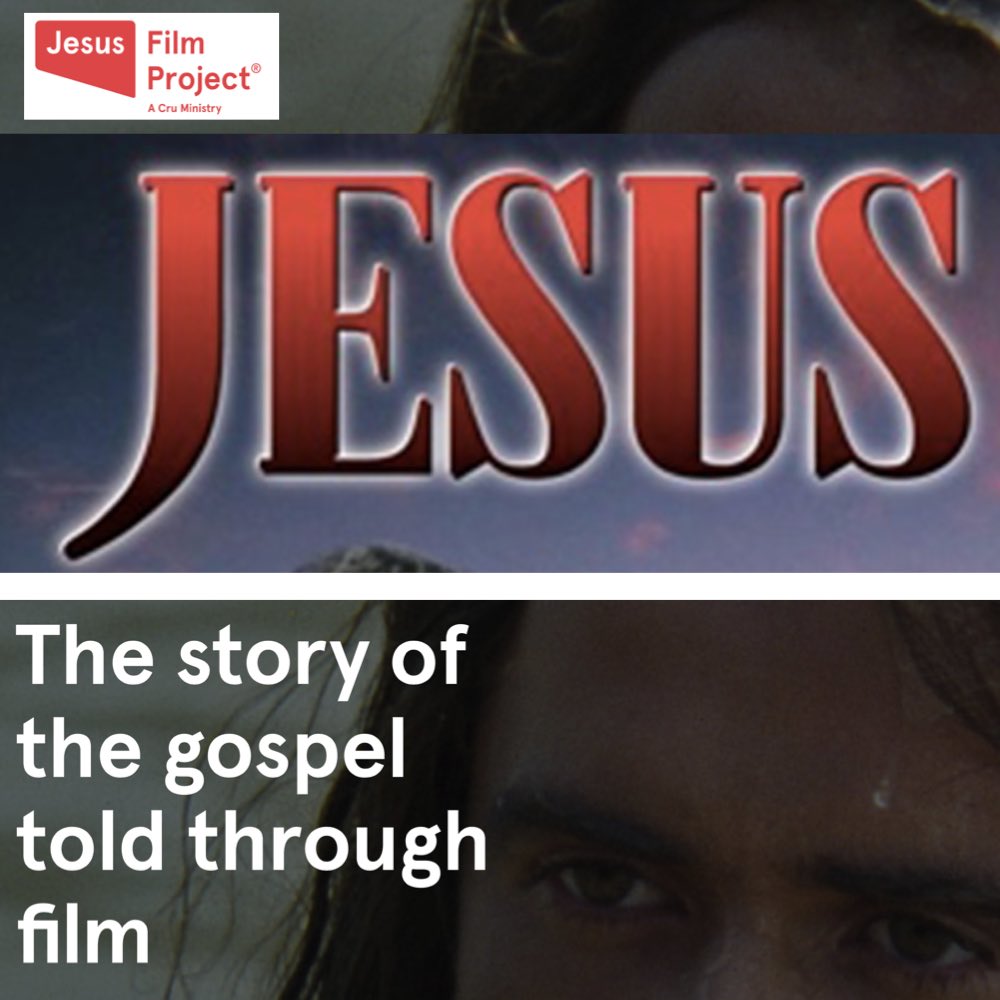 The JESUS film is a paraphrased and shortened version of the Luke video (also in the Resources catalog). Its main purpose is evangelism. The first hour is about the birth and ministry of Jesus. The second hour focuses on the events leading up to the crucifixion, the crucifixion itself, and the resurrection. This video is a condensed overview of Jesus' life and ministry taken from the gospel of Luke. Filmed in Israel, the JESUS film can also be used to teach historical information of life in Bible times. International Media Services (IMS) can assist your community with translating and dubbing this film into your language(s).
This May Be a Good Tool For Your Community If:
People groups have a preference for oral communication. The JESUS film offers visual representation of the geographical, historical, and cultural background of the Bible. A cultural script preparation video (CESP) may be requested.
Website: IMS
How This Works
Due to copyright issues, each video project needs to be initiated and approved through our IMS Project Coordinator EMAIL. In considering a video for your language project, we suggest first evaluating the material to see if it fits in with the target culture. It is essential that you read through the IMS Shell Video Manual.
Finer Details
Financial cost: There is a standard IMS fee of $500.00.
Translation Method: Upon approval of the IMS Project Coordinator, the required IMS script with time codes matching the video will be released. A translator and/or consultant must be present when the video is being dubbed.
Scripture stories included: Creation, Abraham, The Fall, Gabriel appears to Mary, The birth of Jesus, young Jesus, John the Baptist, temptation of Jesus, Jesus Reads the Scroll in Synagogue, Pharisee and tax collector, fishers of men, Jairus daughter, Jesus calls Levi (Matthew), Beatitudes, sermon on the mount, Jesus anointed by a sinful woman, parable of the sower, Jesus calms the storm, Jesus heals a demon-possessed man, Jesus feeds 5000, Peter's confession, transfiguration, the Lord's prayer, the rich young ruler, The Good Samaritan, Zaccheus, Jesus enters Jerusalem, Jesus clears the Temple, Judas betrays, Jesus arrested, parable of the vineyard, the last supper, Peter denies Jesus, Jesus dies, Jesus resurrected, The great commission.
Scriptures used or referenced: Genesis 1, Genesis 2, Psalm 19, Genesis 3, Genesis 12, Genesis 22, Genesis 15, Isaiah 52, Isaiah 53, Isaiah 7, Luke 1, Luke 2, Psalm 41, Daniel 7, Matthew 1, John 10, Romans 3, Romans 6, Romans 8, Acts 1. Luke 7, Luke 11, Romans 10, John 1, John 14, Luke 11, Acts 2, Matthew 28, Luke 3, Luke 4, Luke 18, Luke 5, Luke 8, Luke 6, Luke 11, Luke 7, Luke 8, Luke 9 Luke 10, Luke 11, Luke 12, Luke 13, Luke 18, Luke 17, Luke 19, Luke 20, Luke 21, Luke 22, Luke 23, Luke 24.
What personnel are needed to bring this resource to fruition, (make the resource available in another language)?
Along with the recording team (1-2 people) and a translator or consultant, this video is only available in a multiple-voice script. The script uses one narrator (male or female), seven men, three women, and one girl and one boy. More voices can be included.
What kind of technical expertise is needed to adapt this resource to your situation?
Requires a certified IMS specialist.
How much time is required to do all the work required to bring the resource to completion?
This video takes approximately 2 weeks to dub. But translating the script—with large portions of the Gospel of Luke—may take from a few months to a year.
What sort of logistical setting is needed? (e.g. quiet space for recording, good Internet access)
Requires a recording studio or location that can be modified for recording.
How long does it typically take to watch, read or otherwise engage?
Watch the full length video (2 hours) on YouTube.
What challenges or difficulties are there using this resource?
IMS has a webpage which answers most of the questions about videos in the vernacular.
How To Get Started
Due to copyright issues, each video project needs to be initiated and approved by our IMS Project Coordinator. A Cultural Evaluation and Script Preparation video of this video is available to view by contacting the IMS Project Coordinator.
Distribution Methods
After the video is quality checked and mastered at the IMS office, the video can be made available as DVDs, MP4s, put on SD cards, cellphones, or viewed/downloaded through The Jesus Film Project.
IMS can help you explore distribution options suitable for engaging the particular Scripture access needs of the language group you serve. We can help direct you to resources for your project or help you acquire specific items such as SD cards loaded with media data in your language, audio Bible players, solar battery packages and or portable projection devices.