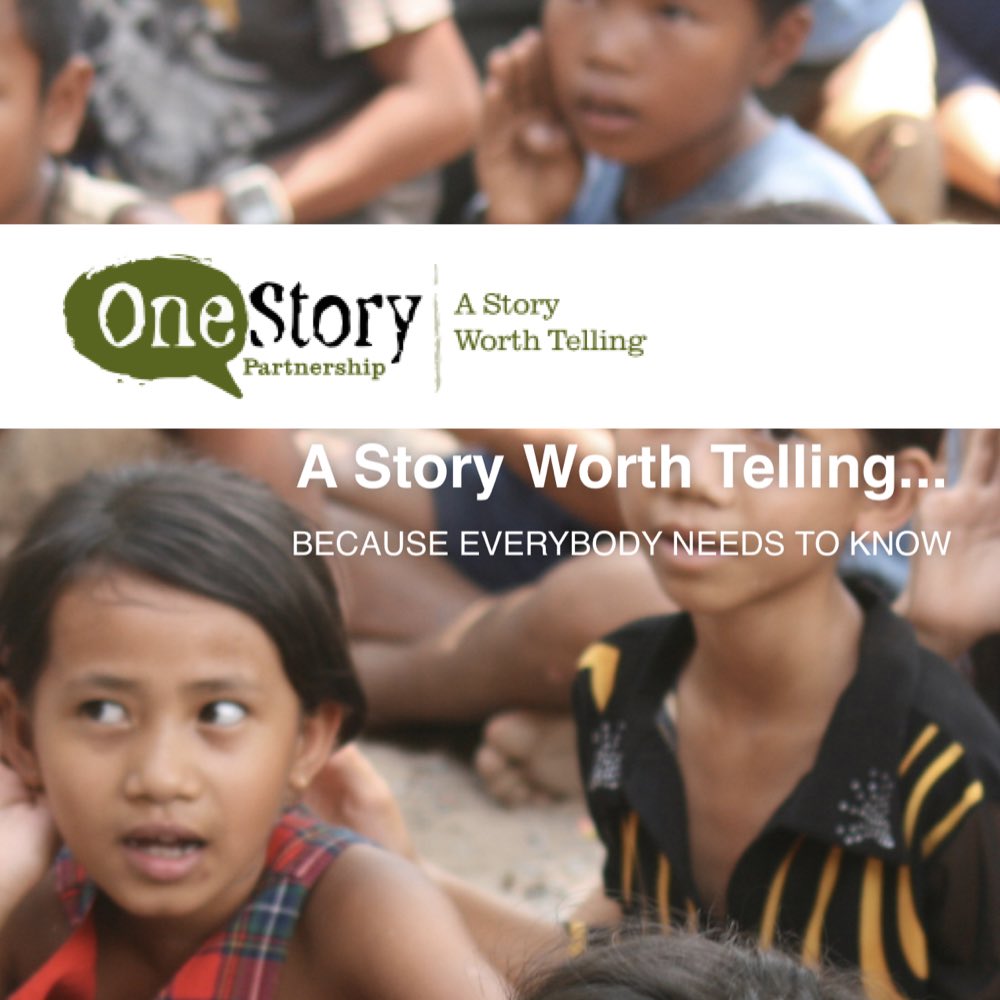 This May Be A Good Tool For Your Community If
Storytelling is a popular activity in the community.
Most people are not very interested in reading.
People don't have a good understanding of the big picture of the Bible.
A strategy for multiplying Bible storytellers and storying groups is desired.
Make sure you have used the explore tools in the Guide before making a decision.
Website: onestory.org
How this works
There are several different ways a OneStory project can be carried out. Most involve a series of workshops spaced at least a couple of months apart. Project facilitators learn how to craft, test, revise and record Bible stories in the project language. They receive individualized feedback on their stories through a consulting process that ends with expert approval of their story set. All through the project they also learn how to use the stories for evangelism, discipleship and church growth.
Finer details
What is the method of translation:
oral drafting
How much time does it normally take:
2+ years to complete the story set. This is to ensure that the stories are clear and appropriately worded for the audience as well as biblically accurate.
What are the costs or what funding might be needed:
At a minimum, funding is needed to bring trainer/consultants for workshops. Depending on how the project is set up there may be costs for: salaries, equipment, internet, transportation, stipends.
How many people does it take:
This is flexible but most teams consist of 3 storytellers/facilitators. And these teams need to have access to at least two people they can test stories with.
What technical expertise is needed:
Some Bible knowledge and computer skills is helpful.
How does distribution work:
Distribution is primarily person to person but stories are also typically distributed via radio, internet and smartphone.
What is the logistical setting needed:
Mainly a quiet and safe place to meet and work together plus lodging for the trainer and any others who come from a distance.
What challenges or difficulties are there using this resource?
The most common challenges encountered by OneStory projects depend on what type of project it is. For production workshop projects (where everything happens in workshops), the challenges are:
Continued participation – Because the content builds on itself the same people need to participate in all the workshops.
Mismatch between project setup and abilities of facilitators – If people have lower Bible knowledge or computer background then more time needs to be planned for each workshop.
For independent production, the challenges are:
Giving enough time to the project – Many people try to carry out a project on the side but typically fail. The best chance for success is if it is their main "job".
Finding the right people – You will need good storytellers that can meet regularly, testers that are willing to meet regularly and talk openly about how they're understanding the stories.
How to get started
Visit onestory.org
Distribution Methods
Distribution is primarily person to person but stories are also typically distributed via radio, internet and smartphone. This is up to each project to figure out. The OneStory team works closely with teams to help establish good use and distribution of the stories.