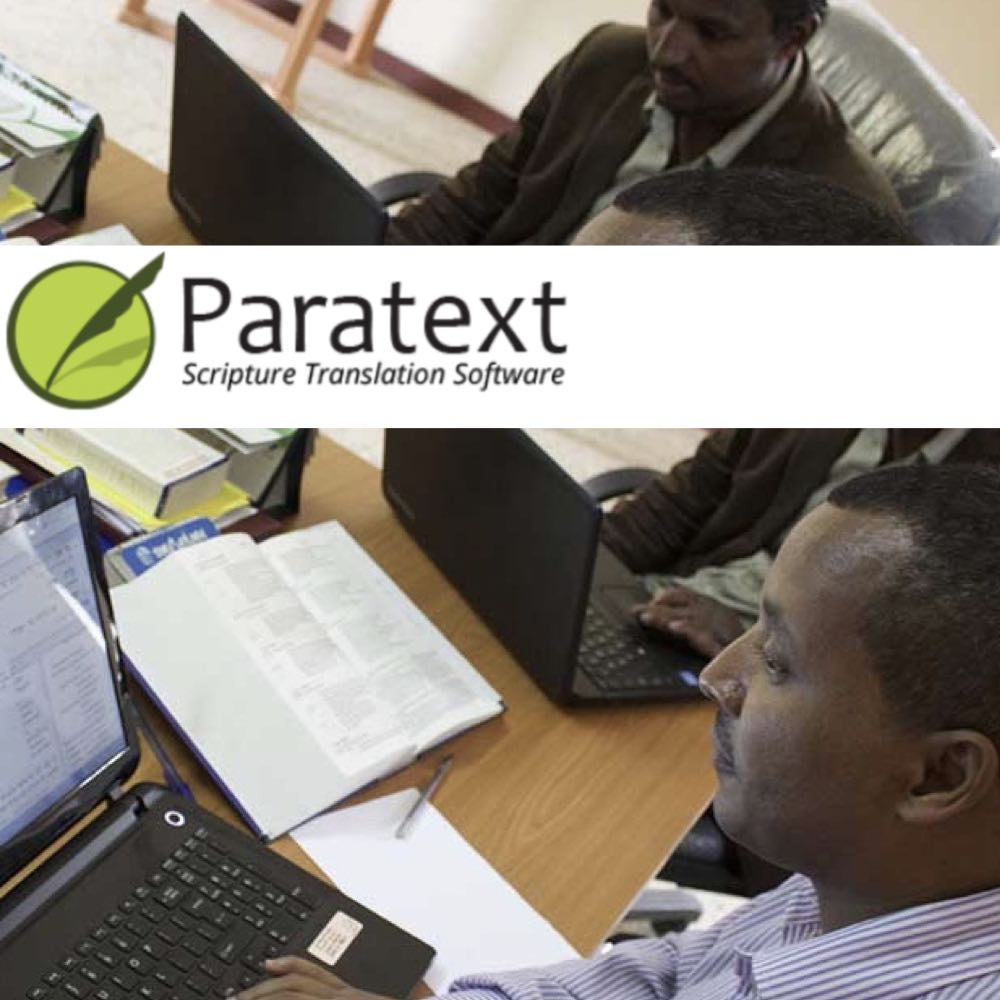 Paratext is the world's leading software application for the development and checking of new Bible translation texts or revising existing texts. The software has been jointly developed by UBS and SIL International. It helps you produce a consistent and accurate translation based on original texts and modelled on versions in major languages. Due in part to its cutting edge collaboration features, Paratext greatly assists in producing higher quality translations in much less time than previous tools and methods have allowed.
This May Be a Good Tool For Your Community If:
People in your community are planning to translate large portions of print Scripture—a book of the Bible, the New Testament, or the Old Testament—then using Paratext will be very helpful.
Website: Paratext.org
How This Works
Paratext allows you to have various Bible translations open at the same time. So, translators can easily work off the Bible text they use for reference. They can also save their translation and show it to others through the internet. Translators can work together on the same translation either around the table looking at their own computer screen or far away from each other. The owners of Paratext, UBS and SIL International, will save a copy of your work on their servers. That means that you have the benefit of a very secure backup system. Paratext is free to download, but to use it you will have to register. Not all reference materials are accessible to everyone. The organizations that hold the copyright will need to give permission to new users.
Finer Details
You can find the page with frequently asked questions here.
What challenges or difficulties are there using this resource?
Most people will need training for Paratext in a group setting. You can go to the Paratext Support page to see how you can be assisted or send an email to ask whether there is an opportunity for training in your area. You can see the contact info under the heading Other (when signed in). Paratext training videos have been made in several different languages. To see the list by language and Paratext version, go here.
How To Get Started
You can go to the Paratext homepage and go through the information there, or you can go to the download page.
Distribution Methods
Download from this page.