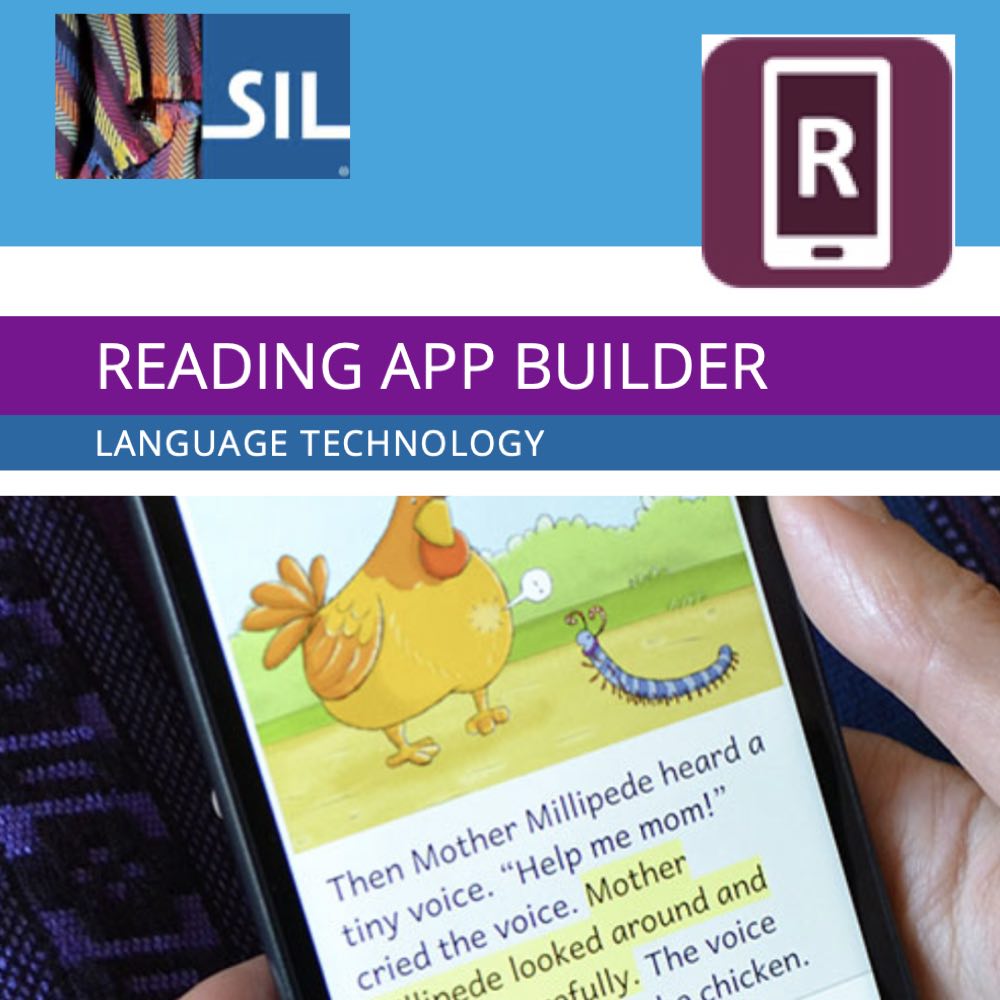 Reading App Builder (RAB) helps to create a smartphone app without having to learn any code. It can combine text, audio, and images into an app that will run on both Android and iOS smartphones. After you have created a story or instructional document in MS Word, it takes only a few minutes to create an app in Reading App Builder.
This May Be a Good Tool For Your Community If:
This is a great tool for any project where people have smartphones or tablets. It can also be an effective tool for diaspora, displaced peoples and multilingual ministries. Reading App Building is multilingual—you can create content in more than one language. You can do all kinds of things with this app: create children's material, quizzes, Bible memorization, hymnals, stories. In other words, the app helps you with all kinds of content.
Website: Reading App Builder
How This Works
Reading App Builder helps you build customized apps for Android and iOS smartphones and tablets. You can use it to make apps containing picture books, health and community development materials, song books, illustrated stories, and libraries of easy-to-read books for new readers—each with the option of synchronizing text and audio, highlighting each phrase as it is read. The app menus, icon, splash screen, and colors can all be customized for your language and culture. The RAB workshop takes the developer through the process of installing the software components, adding text, images, and audio, and compiling the app. Depending on the ability of those developing the resource(s), advanced features of RAB can also be used. These advanced features include giving motion to the images and synchronizing the audio to highlight the text as it is being read.
Finer Details
What kind of technical expertise is needed to adapt this resource to your situation?
One person or a team of people can create an app. If a person has received Reading App Builder training, that person is capable of creating an app by themselves. To build an app, you specify the text and audio files, the app name, the fonts, the colors, the about box information, and the icons. Reading App Builder will package everything together and compile the customized app for you. The time needed to build an app depends on the complexity of the app. A simple text document in Word or a Bloom book can be turned into an app in less than five minutes! An app with text, images, and audio that highlights the text as it is being read can take one or two days to put together.
How To Get Started
Contact support staff. Look under the heading 'Other' when signed in. Or visit the website.
Distribution Methods
Once an app is created, you can then install it on your mobile device, send it to others by Bluetooth or wi-fi, share it on microSD memory cards or a Biblebox device, and/or publish it to app stores on the Internet.