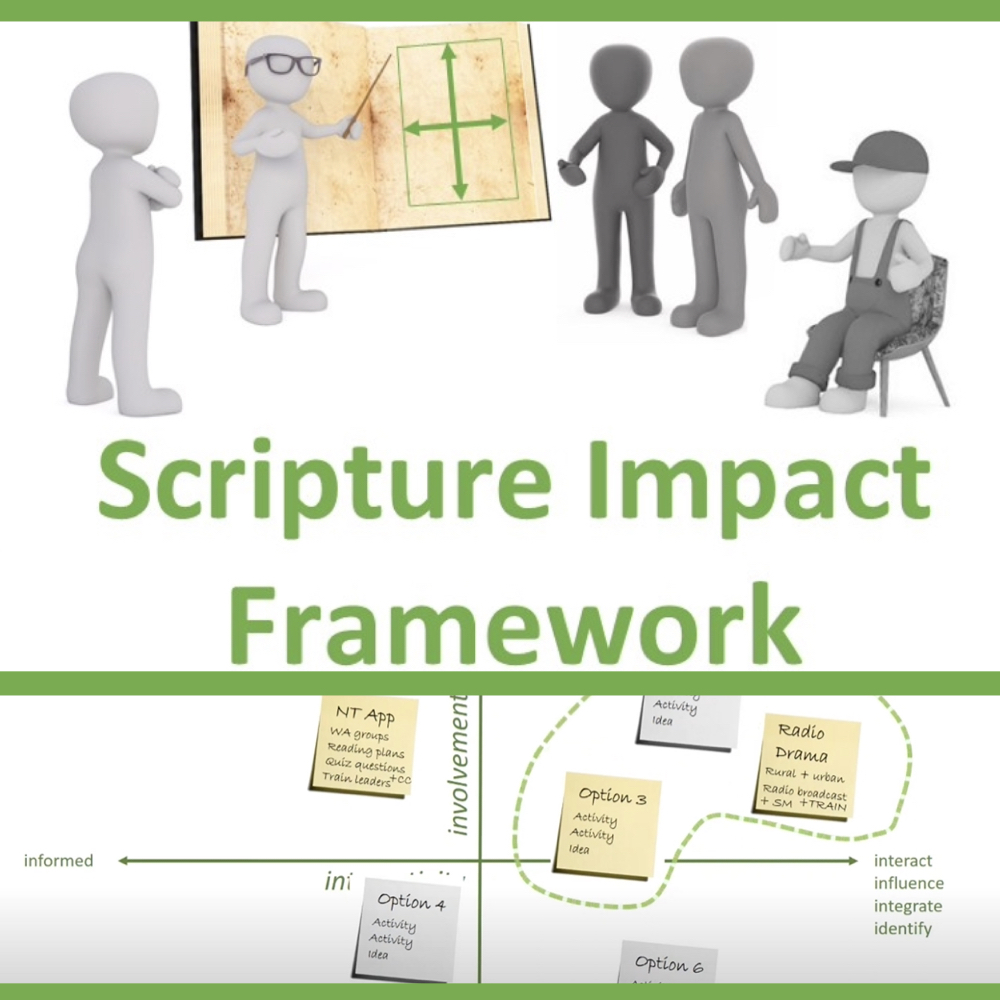 Scripture Impact Framework is a tool for facilitating a participatory planning process in a team. This tool has been developed to help programme managers and project developers set realistic goals and priorities to effectively plan Scripture Engagement products and activities, taking into account their resources and target audience. The main purpose is to plan towards impact and sustainability as opposed to getting lost with the current trends and pressure of an increasing number of products and activities.
Intro Video: https://www.youtube.com/watch?v=sr0_rjvkJ5I
Finer Details
Financial cost: Free
What personnel are needed to bring this resource to fruition, (make the resource available in another language)?
Trainer
What kind of technical expertise is needed to adapt this resource to your situation?
Anyone who is good at facilitating group processes can use this approach.
How much time is required to do all the work required to bring the resource to completion?
1-2 hours of meeting as a team
What sort of logistical setting is needed? (e.g. quiet space for recording, good Internet access)
Nothing in particular, a backboard or whiteboard + paper + markers.
What challenges or difficulties are there using this resource?
None, but it is important that all members of the team be present for maximum benefit.
What level of help is available?
Advanced – a ministry could be there to support you with workers and partnership.
Unique Characteristics
Fun, simplified and interactive team session for planning media & SE products and activities for maximum impact.
How To Get Started
Here is a 16 minute YouTube video which introduces the tool.