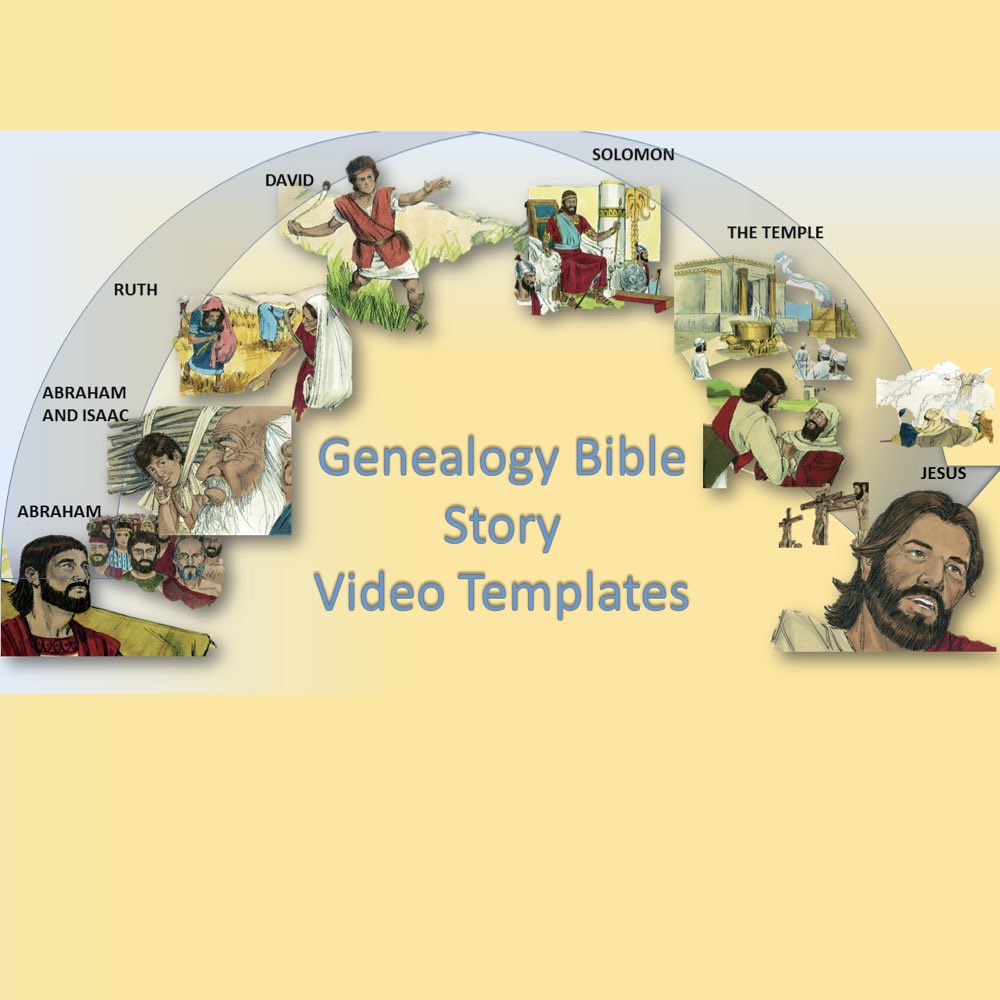 The Genealogy in Matthew 1:1-16 provides a clear account of the lineage of Jesus starting from Abraham and continuing through Jesus. The stories behind these characters provide a wealth of information about biblical truths spanning the whole Bible. The Genealogy Series provides a valuable tool to bring a rich understanding of events in the New Testament. Narratives about Old Testament characters are presented using color illustrations in video form.
Website: internationalmediaservices.org
How This Works
Follow instructions for producing your Bible Story video from this link: Quick Start Guide. When making your Bible story videos, you have the option to add or alter images and music. Scripts are consultant-checked in the major languages but will need to be translated and checked using the script pages provided.
Finer Details
Financial cost: Free
Translation Method: Translate and record the text from the script. The text from the script is not direct Scripture but is Scripture-based.
What personnel are needed to bring this resource to fruition, (make the resource available in another language)?
This can be done with one person but two would be advisable.
What kind of technical expertise is needed to adapt this resource to your situation?
Knowledge of MS Windows as well as PhotoStory 3 software or another slideshow to video software (iMovie, Movie Studio, Photostage, etc.). The templates are in PhotoStory 3 format. A Windows computer and microphone is needed along with PhotoStory 3. PhotoStory 3 can be downloaded for free from the IMS website or from Microsoft.
How much time is required to do all the work required to bring the resource to completion?
Producing all of the videos may take a month.
Distribution Method
Distribution can be accomplished through a personal computer or cell phone. Once the product is in video form, it can be distributed digitally using a variety of methods common to computer and cell phone data distribution.