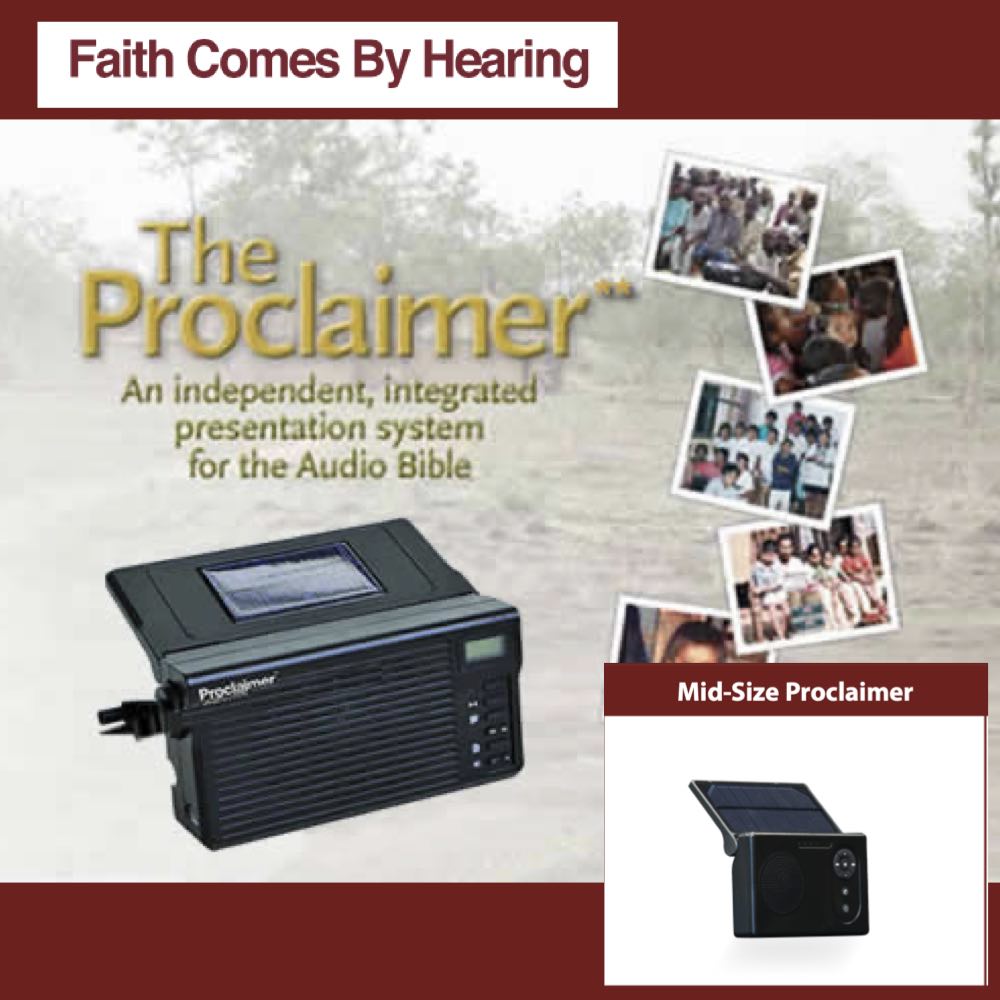 The Proclaimer digital player is preloaded with Audio Bible recordings (usually a New Testament) for the one purpose of proclaiming the Good News of Jesus Christ to communities. This tool was developed as a playback device for people groups where orality is the standard.
This May Be a Good Tool For Your Community If:
There is a translated New Testament or large portion of Scripture available in the language(s) of your community.
Your community has a preference for orality.
There is no dependable source of electricity in the community.
Your community can be helped by groups listening to the Bible, this device will be a great fit.
Website: Faith Comes By Hearing website
How This Works
The Proclaimer is especially intended for group listening. So if you intend to bring people in your community together to listen to the Bible, this is a great device to use. No one in the group needs to be able to read—the group can listen as well as discuss what they have learned.
Finer Details
It is practically indestructible.
The battery can be charged via the built-in solar panel and hand crank or via an included AC adapter. Once fully charged, it will play for 15 hours. It can be recharged enough times to play the entire New Testament more than 1,000 times.
The solar panel, in addition to charging the battery, will run the Proclaimer even without battery power as long as there is sunlight.
It contains a specially engineered speaker system that allows groups as large as 300 to hear God's Word anytime, anywhere.
How To Get Started
For more information about the various Proclaimer models, go to the Faith Comes By Hearing website
If you have specific questions go here.
If you contact the organisation, make sure to tell them that you found about them via the SE guide.