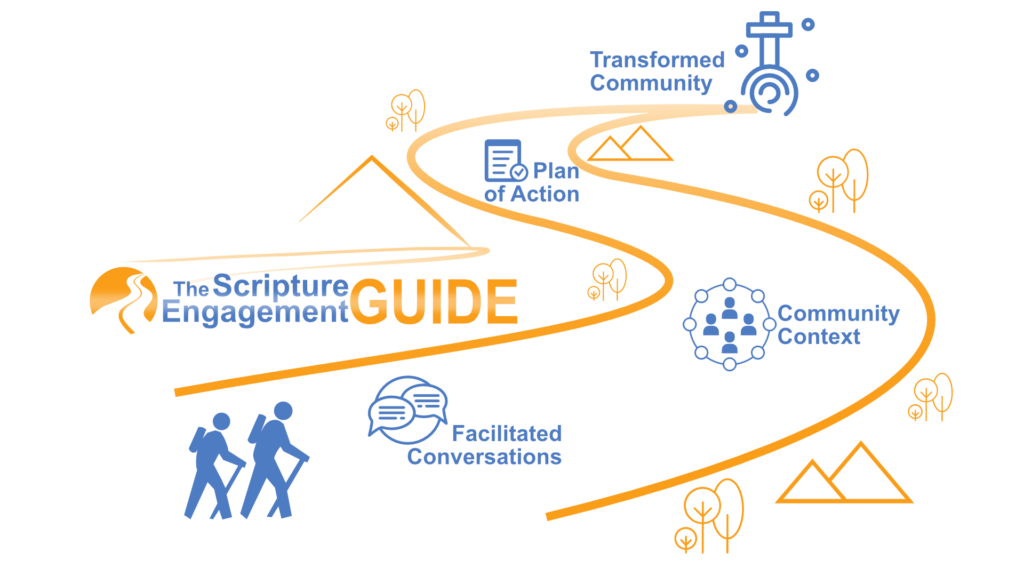 The Scripture Engagement Guide (SE Guide for short) is a web-based tool for local communities to explore a variety of topics to consider their needs, then find the resources to help them get there. We empower communities to make informed and sustainable decisions for their future. This is more about the process than the products that may be created or utilized along the way. The journey through the site can be expressed in four general stages:
Facilitated conversations – Discuss various topics as a group, many based around Wayne Dye's Eight Conditions for Scripture Engagement, to build a picture of the community's needs and goals, working towards a better understanding of the …
Community context – Gather the information and build up a community profile to make informed decisions as you look at the big picture. This leads to creating a …
Plan of Action – What will be done to facilitate SE in the community? The community takes action, with the desire of seeing…
A Transformed Community.
Our Partners